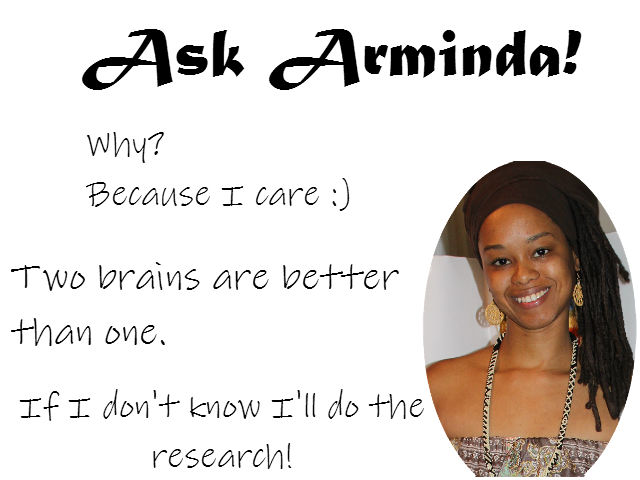 Some may call me a "jack of all trades" which is to say "you do a lot of stuff lady" and they would be correct.  I have a creative mind that never stops.  From the time I wake to the time I lay my head down, usually early, 3-5am ish, I am busy doing something. Quite honestly when I look outside myself I can see that I take the meaning of multitasking to a whole new level but it's what I love and so it is effortless.
I've dabbled in just about everything from working on cars, cooking/baking, candy making, gardening, crocheting/knitting, making toys, jewelry, clothes, building computers, making websites, photography, writing, house repairs and oh the list can really go on and on.  Since I've done quite a bit I often get asked questions about these various projects and I figured why not create a space, a virtual office if you will, where I can take your questions and hopefully be able to provide you with helpful and meaningful information.
So here it goes…I am open to your questions 🙂
Here are few things I have helped friends/family with recently.
How to improve your health by eating better.
Quick and easy meals that are not expensive and are healthy.
How to grow plants and plant seeds.
What to feed your plants.
How do I get these pop-ups off my computer?
How to create a box that is perfect for shipping live plants safely.
I want to make a shirt but don't know how to sew.
Making doll clothes out of old t-shirts.
These are just a few examples!  I love to share what I've learned and help people to connect with their creative sides, so even if you think you can't…YOU CAN and I am here to help!
Leave your question(s) in the comment area and if you'd prefer I contact you directly make sure to put the email address you want the response to go to in the comment if it's different than the one you used to post the comment.  If I believe your question can help others I will tailor the response to your email to be personalized otherwise I will generalize my response for all to benefit.