#MyCoHealthReview – Portable HEPA Filter AirPurifier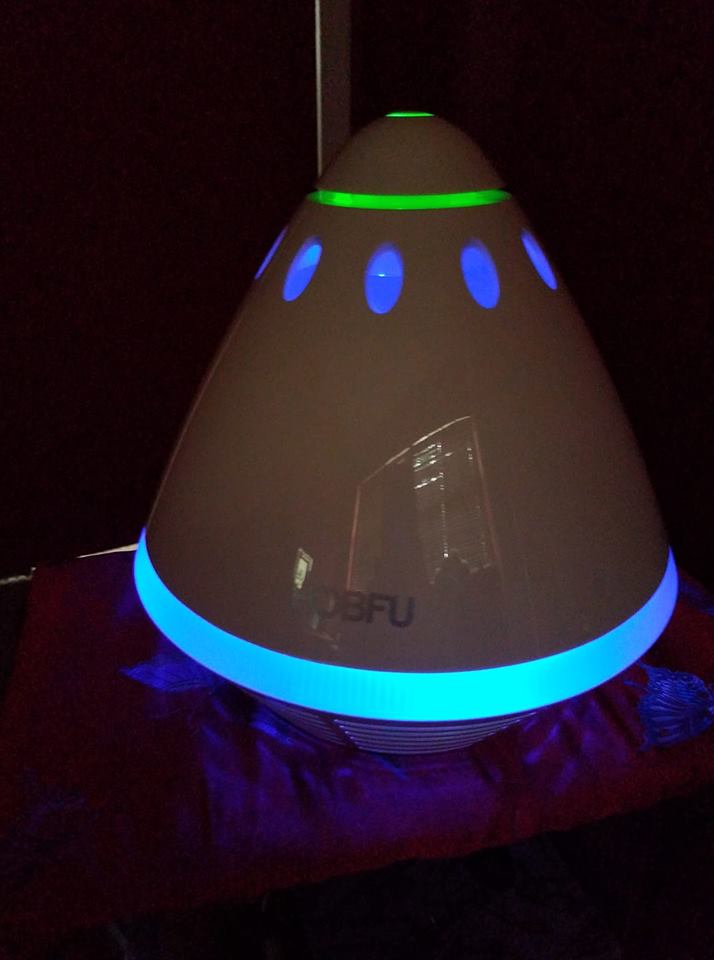 Those of us that like to call ourselves healthy, we eat what is nutritious, and stay away from processed, GMO, frankenfood, we exercise, do yoga, detox, and all that jazz but what are we doing about the air we breathe? I found this little lightweight HEPA filter air purifier .
I love this little guy! There are a few speeds, one you can't really hear at all and the other is a bit louder but it is not that loud. This filter should be placed in a location that does not block any of the vents as it's 360 design allows for air intake and output for all sides!
It turns on very easily with the push of a button. The HEPA filter is washable but should be allowed to fully dry before using it. What else can I say, this is a great buy that can travel with you! As an added bonus you can turn the lights off and watch the light show 😉
To find out more details about this product please visit the link above.
#MyCoHealthReview This is a great little portable #hepafilter #airpurifier. Lightweight, small and pretty quiet. https://www.amazon.com/dp/B07CVKWLDN

Posted by MyCoCreations on Monday, July 30, 2018