#MyCoHealthReview – Yoga Trapeze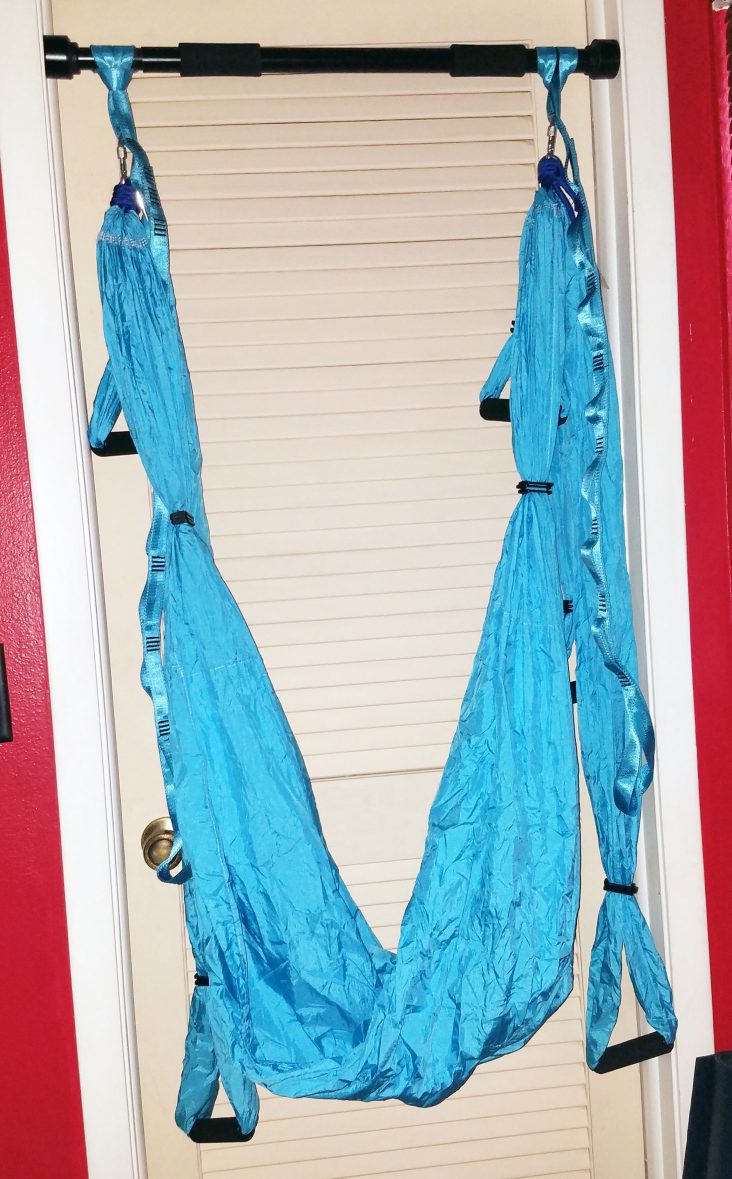 Today's featured #MyCoHealthReview is all about the Yoga Trapeze! This is a product that I've been interested in ever since I laid eyes on it years ago.  I am happy that I purchased it and now I want to share the benefits with you.
Please refer to the picture get a better idea of what the package consists of and how I set it up. 
Contents of package

Note mounting accessories are not included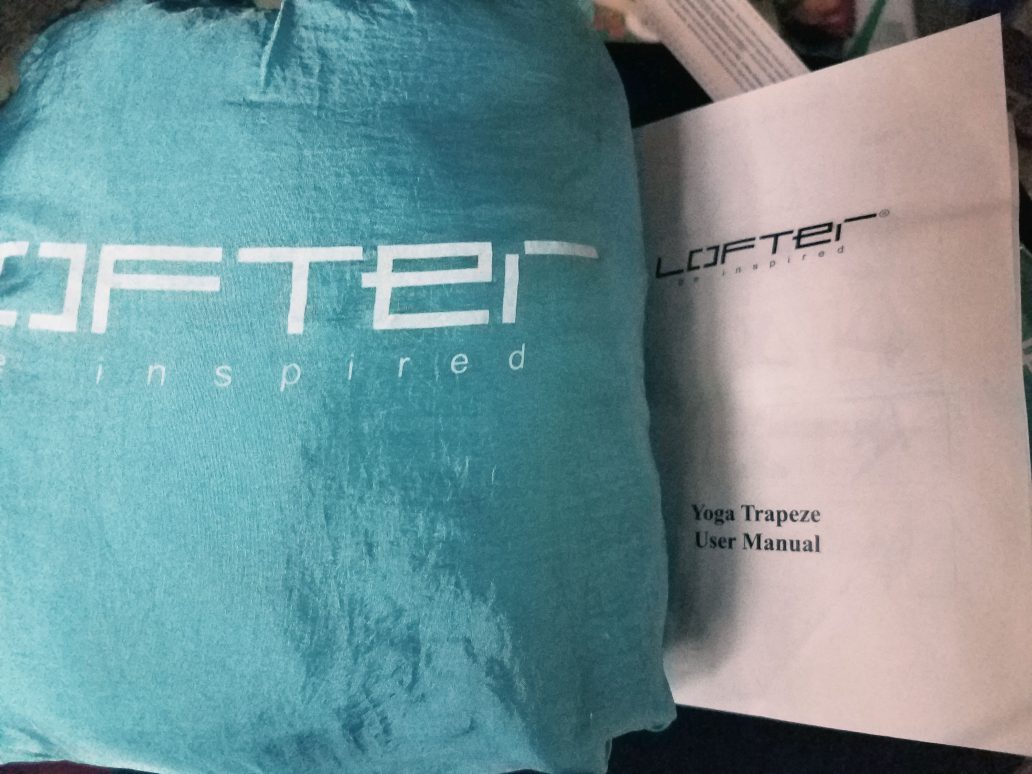 1 medium drawstring bag – contains the yoga trapeze complete with 6 handles,  2 daisy chains, and 4 carabiners
1 small drawstring bag – contains 2 straps which you will use to mount to your existing ceiling mounts, pull up bar or the various other methods.
1 set of instructions
Featured Article
I have a pull-up bar that is mounted in a closet doorway, in my office.
Although this is not an ideal location, since the pull-up bar is able to hold my weight (up to 220lbs), I was able to mount my yoga trapeze to it very quickly and easily.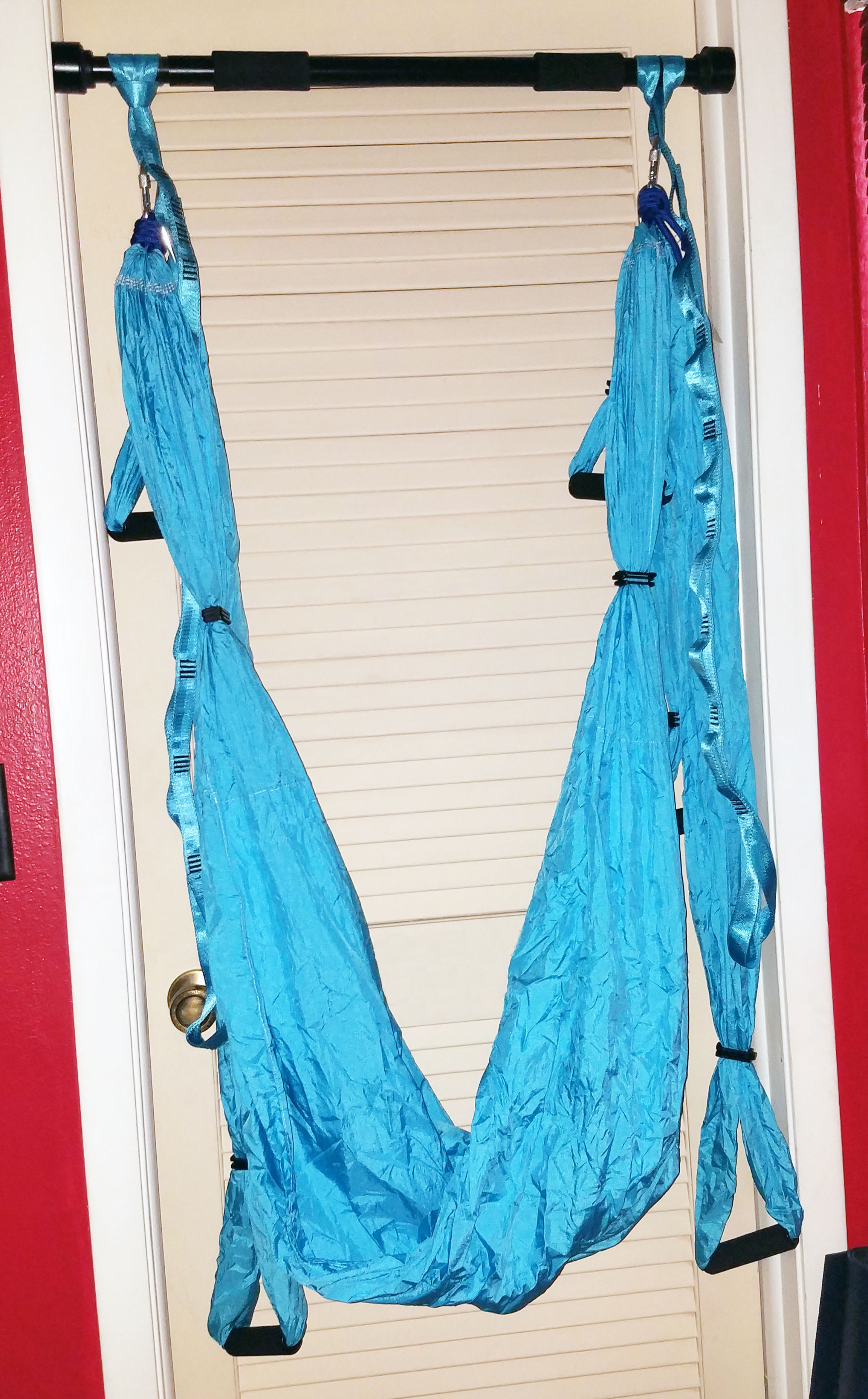 Trapeze can hold up to 440 lbs
Material is Nylon

Comes with 30-day money back guarantee and a 12-month warranty
In the past, I had an inversion table and I absolutely loved it but what I didn't love was the amount of space it took up and the pressure it put on my ankles.  This is the experience that was in my mind when I tried the yoga trapeze for the first time.  I am happy to say it was a very pleasant experience, my neck released a nice pop as I was doing a back bend.  When I inverted my entire body was comfortable and that relaxing stretch I missed was felt again. YEAH!!!  What an awesome product.    It's lightweight, easy to hang, easy to use and a nice comfy seat to chill and read in.

Oh, and you don't have to do elaborate moves as seen in most videos to feel the benefits.  As I stated, my yoga trapeze is hung in a doorway so it's not that wide and does not allow the range of motion that it would if mounted in another location.

Obviously, you have to open the door to use it and if you have it in a location where others will need access, you may need to take it down after each use but if it's not in the way just leave it hanging!
Health Benefits
Helps you stretch in positions that you normally could not
Use to invert your body and align your spine
Helps increase circulation
Tone muscles
Relaxation
Fun
I would recommend this product to anyone looking to work out at home, improve flexibility, tone muscles or improve circulation.  If you have herniated discs or have been diagnosed with a limitation, you may want to consult your health professional.
I'd love to hear about your experience, techniques, or tips.  Feel free to comment!