Recipe: Coconut ChaChaChaChia Pudding
This healthy and delicious snack will have you saying WHAT!! Trust me 🙂
I don't measure when I'm creating so forgive the lack of exact measurements but it's so easy you'll figure out the perfect balance for you.
Coconut ChaChaChaChia Pudding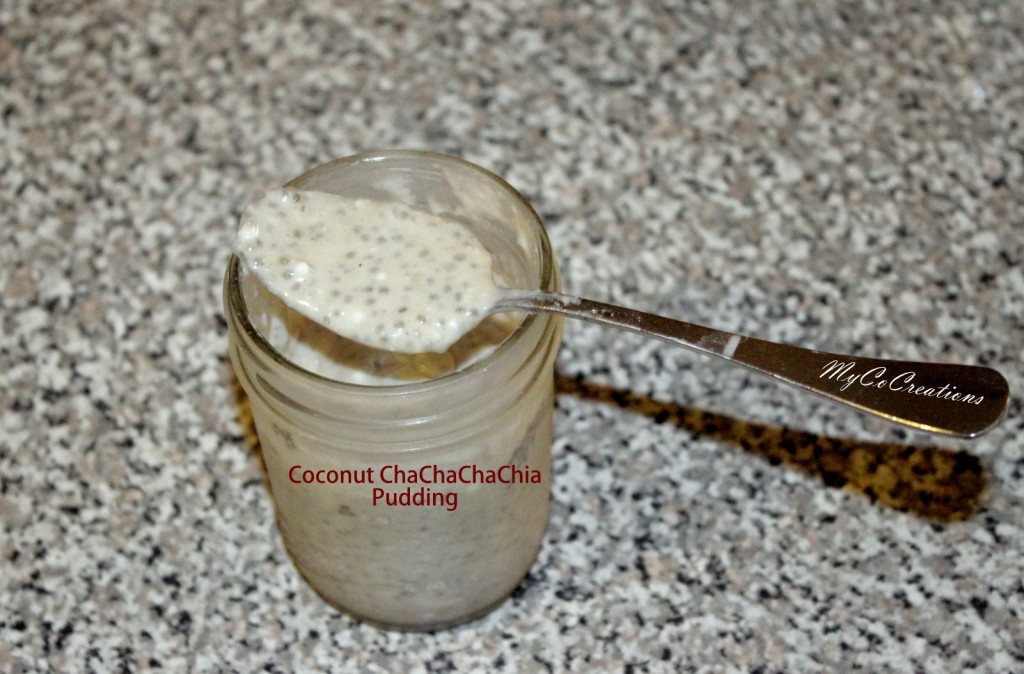 Ingredients
About 4-5oz organic coconut milk (unsweetened)
About a 2 tsp organic Chia seeds
About a tablespoon organic Grade B Maple syrup
A dash of organic cinnamon powder
A pinch of himalayan sea salt
Directions
Add all the ingredients together, stir well and refrigerate for about 4 hours ( you want the chia seeds to absorb the coconut milk and swell ).
Anytime after approximately 4 hours, remove from the fridge and INJOY!
If you are new to chia seeds and want to learn, start here http://authoritynutrition.com/11-proven-health-benefits-of-chia-seeds/
#MyCoCreations #CoconutChiaPudding #ChaChaChaChia