Recipe: Homemade Organic Blueberry cranberry surprise muffins
I had a craving for some blueberry muffins and the last few times I purchased them from our local natural food stores I have been unhappy with the taste, texture and in some cases the ingredients. Â So I picked up some fresh blueberries and cranberries and made these! Â Today I am going to make some apple and cranberry muffins to use up the rest of the cranberries I used in the recipe below. Â Eat healthy, eat fresh, ENJOY!
Homemade Organic Blueberry Cranberry surprise muffins
RECIPE BELOW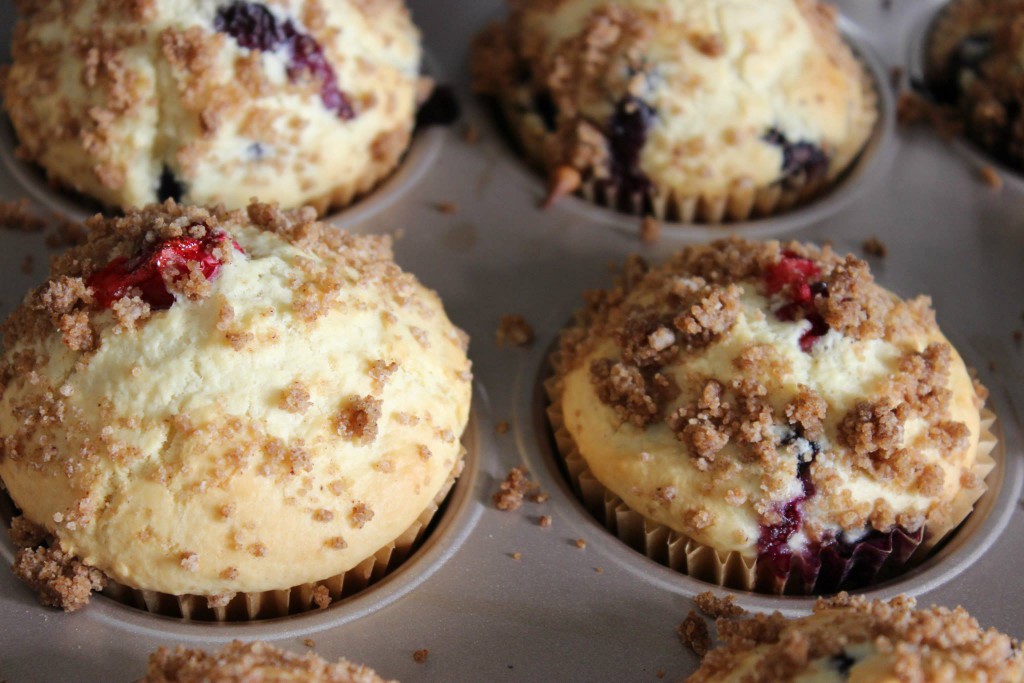 RECIPE
1 cup + 2 tbs organic milk (or equivalent nut milk)
2 cups unbleached all purpose flour
1/4 cup organic  virgin coconut oil (melted)
1/2 tsp organic vanilla extract
1 large egg (or egg substitute equivalent)
1/3 cup organic cane sugar
3 tsp aluminum free baking powder
1/2 tsp Himalayan sea salt
1 cup fresh organic blueberries and a few cranberries (or equivalent of other fruits)
TOPPING (mix and set aside)
1 tbs organic  virgin coconut oil (melted)
1/4 cup unbleached all purpose flour
2 tbs organic brown sugar
1/4 tsp organic Vietnamese cinnamon powder
Eco friendly wax paper baking cup papers
Preheat oven to 400F degrees
WILL MAKE 12 muffins
Mix everything with the exception of the fruit.  Start by combining all the dry ingredients and slowly blending in the wet ingredients.
When all is blended well, fold in fruit slowly, do no mix or you will make your batter too wet.
Pour evenly into each of the 12 muffin tins or cups. (*Grease muffin tin first if not using the papers).  Sprinkle some  of the topping on each
Bake for 20-25 minutes until lightly browned.