Coquito: Eggless Eggnog Puerto Rican style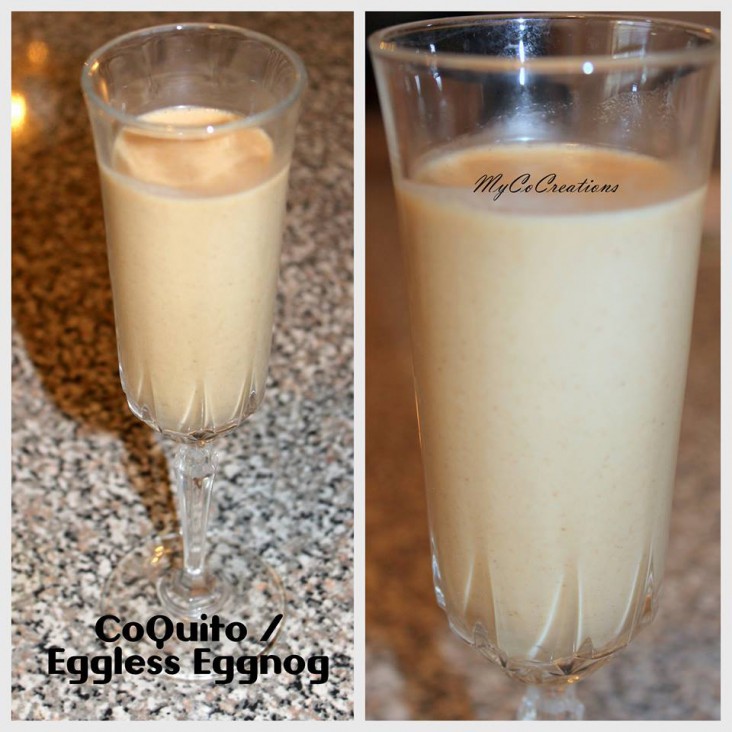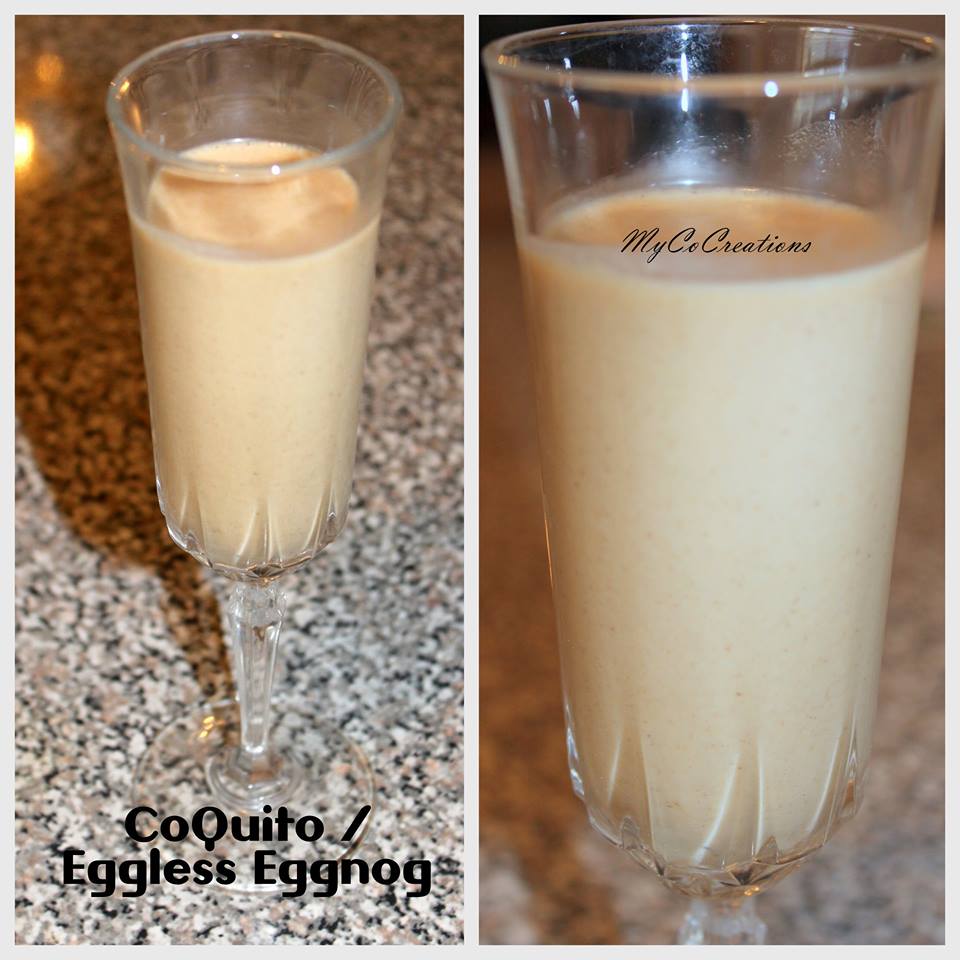 I use to LOVE traditional eggnog but didn't really like the thickness of it or the fact that it contained eggs lol.  So I set out to create an eggless eggnog.  My cousin reminded me of CoQuito which is a Puerto Rican version of eggnog. I didn't have all the ingredients, nor do I ever stick to a recipe so this is what I created using what I had on hand and it is OFF THE CHAIN!
Using just 4 ingredients, well 5 if you count the splash of honey bourbon I added 🙂
All organic and so GOOD, I had to put it in a fancy glass!

INGREDIENTS
12 -14 oz of Organic Non GMO Coconut milk
2-4 oz of Organic Non GMOÂ creamed coconut
3 tbs coconut sugar
1-2 tsp Cinnamon
Optional Rum, Honey Bourbon or your fav liquor
DIRECTIONS
Add everything except the liquor to a blender and blend it up! Â Taste test and adjust. Â If it's too thick now once refrigerated it WILL get thicker. Â Add more coconut milk and less creamed coconut to thin it out.
Pour yourself a glass and add a little bit of liquor if you want. Â YUMM!