How to tie your MyCoCreations Thai Wrap Pants
Comfort is key, in my life. Â My favorite outfit is one I can move around pretty freely in, since I'm usually multitasking, I'm gliding back and forth between my stations and my mood. I've not always been a fan of "big pants" however I've grown to really love them because of the spaciousness of the design but that came only after I saw them on. Â I had to have a pair immediately, or so I thought at the time. Â After many trials and lessons, I finally got them just right! Â MyCoCreations Thai Wrap pants are an authentic design whereby you can wear your pants in multiple ways!
Look for them here! 
The ingenuity of the design allows for you to put the pants on either way, meaning there is no "front" and "back" they are the same!  Already easier 🙂 and for a different look you can fold your pants in a few different styles as seen in the images below.  Ladies buy a pair for the man in your life and wear them once in awhile 🙂 or at least until you buy your own pair or he notices and buys a pair for you!  These pants really are great for everyone including pregnant women, they will grow with you belly and be your favorite pants after the baby is born! 
Since we embrace the uniqueness in every being we always strive to allow that to shine through in our creations and therefore we offer custom colors. Â You can mix and match to create your own very unique Thai wrap pants by selecting from a few different options such as:
Main color – Color of the pant legs if no other options are selected pants will be made entirely in this color

Accent color 1 – used for the waist band part that folds over

Accent color 2 – pocket right side

Accent color 3 – pocket left side

Accent color 4 – belt

Accent color 5 – pant cuff (bottom of pant leg)
How To Tie Your Tie Wrap Pants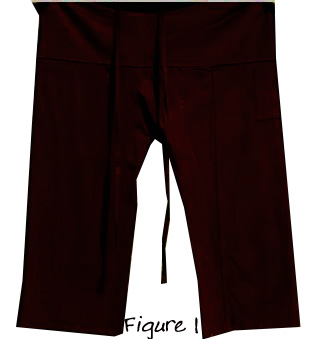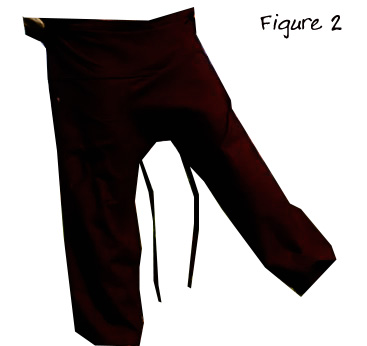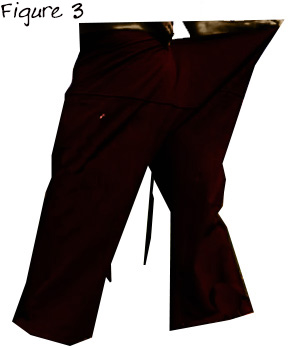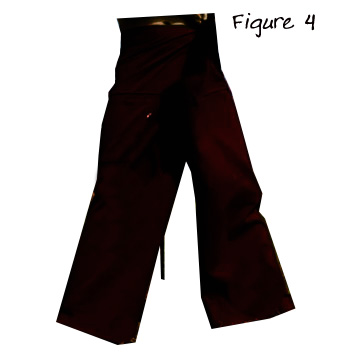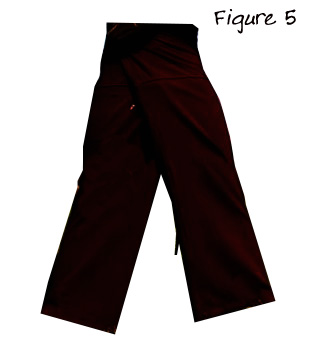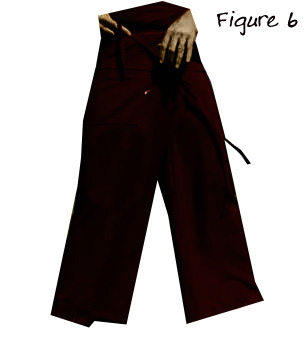 Light colored linen will be fully lined as seen below.                             Close up of the seams so you can see the quality.