March Craft Madness: Contests & Giveaways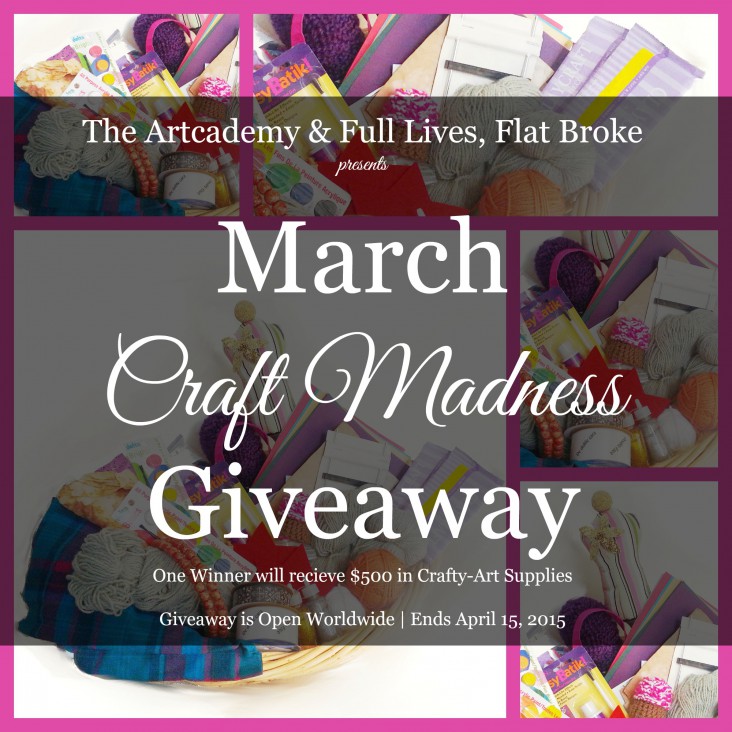 Who doesn't love to receive a free and unexpected gift?  I know I do.  The Artcademy is offering a prize that is definitely part of this crafters dreams, I mean just look at all the goodies!  Imagine what you could do what them.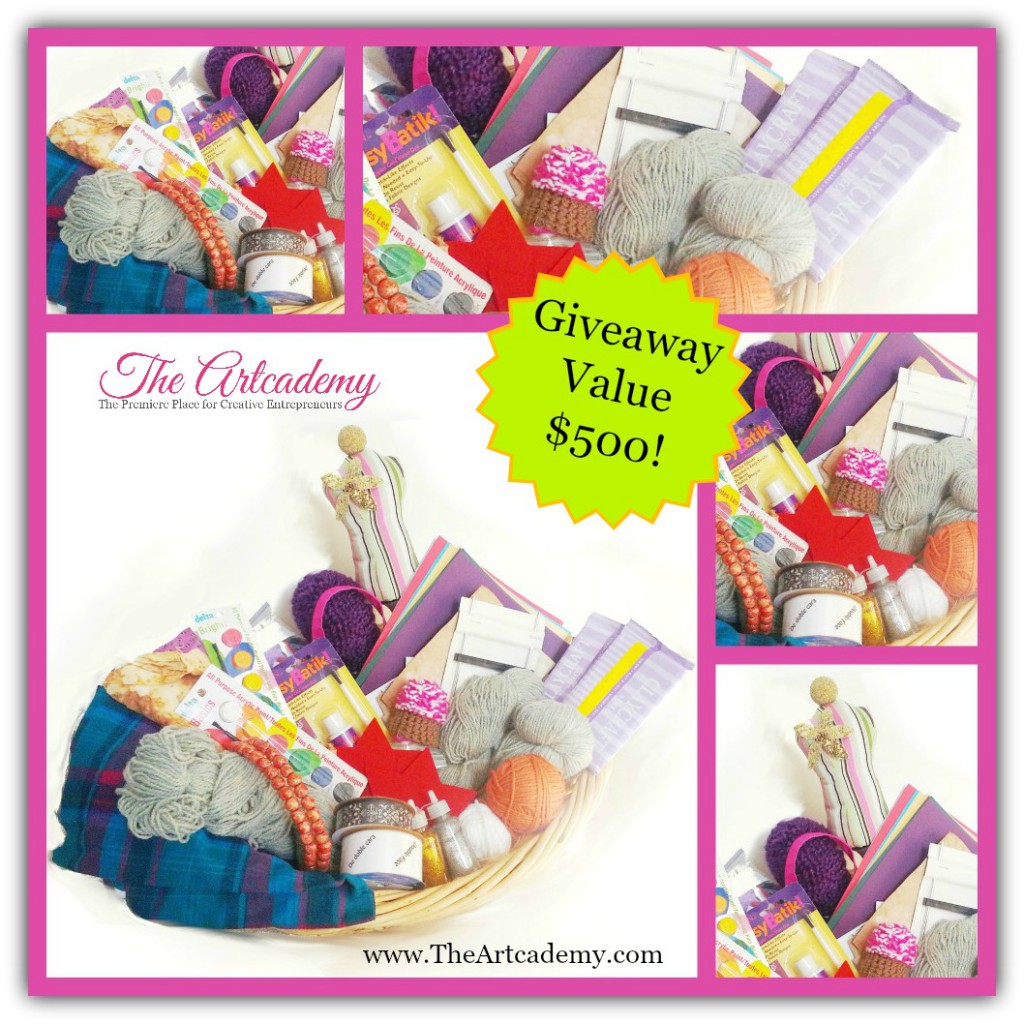 What's Inside? Here is the full list!
(3) Packs of Polymer Clay
20+ Sheets of Cardstock, Handmade Papers, Holiday Stock, etc.
1.4+ Lbs of Yarn (Mix of colors)
2+ Yards of Pink Poly-Satin Print Fabric
1 Yard of Pennington Wool Flannel Fabric
1/4 Yard Hand Dyed Satin
3 Surprise Me! Scrap Bags
Mannequin Bust Pincushion
Cupcake Crochet/Knitting Marker Cushion
Crochet Fork
Hand-painted wooden beaded purse hands (ready to attach to a bag)
1 Pink Stow and Go Canvas Craft Bag
Glitter Glue
Basnik Process
2 Spools of Ribbon
1 Quart bag of felt start, 1/4 inch thickness
2 Packs of acrylic paints
1 Reusable gold brooch flower pin
Go ahead and enter into this fun March Craft Madness giveaway.  Rafflecopter makes it so easy just follow the prompts rafflecopter giveaway.
The giveaway is open worldwide. Winner must be 18 years or older. Void where prohibited. Giveaway ends on 4/15/15. Winner will be chosen using Random.org no later than 4/18/15. Winner will be notified via email and has 48 hours to respond to claim prize. If prize is not claimed then the winner forfeits and a new winner will be chosen.
Hope you INJOY this share.
~Arminda