Recipe: Quick & Easy Organic Bread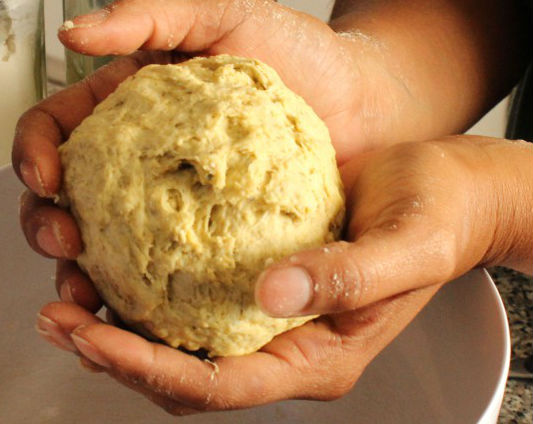 Yield: 1 loaf Organic Bread
Active prep time: 45 min
Inactive prep time: 1 hour
Ingredients:
3/4 cup warm water (filtered, not tap water)
1 tablespoon organic (honey or cane sugar)
2 1/4 teaspoons active dry yeast
1 teaspoon salt (himalayan sea salt)
2 tablespoons extra virgin olive oil, sunflower or coconut oil
2 1/2 cups all purpose organic unbleached flour, plus more for dusting (can use spelt flour or a mix of wheat flour, rye flour, and/or spelt)
Instructions:
1. In large bowl, whisk together water, honey/sugar and yeast let stand until foamy, 10 minutes.
2. Stir in salt, oil and flours. Form into ball and turn out on lightly floured board. Knead for 5 to 10
minutes, or until smooth, adding more flour as needed to prevent sticking.  If you have a mixer like a Kitchen Aid, let it do the kneading for you.
3. Place dough ball in lightly oiled bowl and cover with plastic wrap. Let rise for 1 hour.
4. Turn out dough and knead for 1 to 2 additional minutes, forming ball. Place dough on sheet of parchment paper and place in small loaf pan
5. Cook on 400 degrees for 15 – 20 min, your bread is done when it is a nice med brown on the top and bottom.  You can "knock on the top of the bread" it should sound hollow.
6.  Take you bread out and allow it to cool for about 5-10 minutes before slicing it.
Make some fresh butter, or cut into slices for a sandwich and INJOY!