#MyCoHealthReview – Pure Acidophilus Yogurt Starter Cultures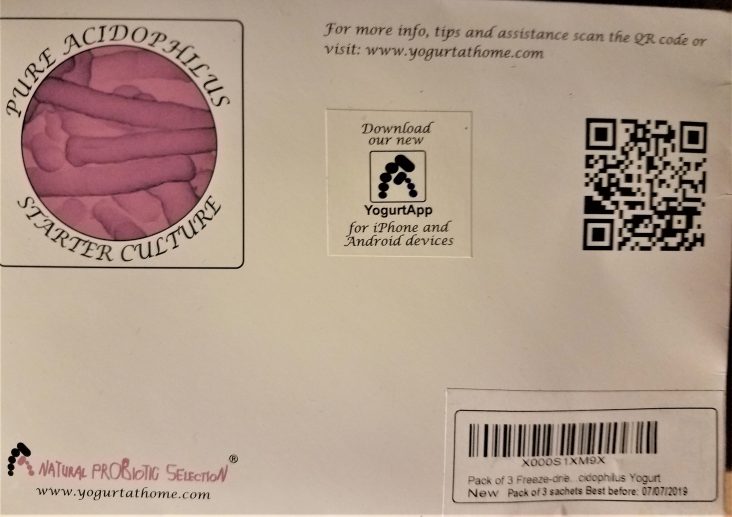 Today I am adding Pure Acidophilus Yogurt Starter Cultures to our growing list of #MyCoHealthReview's.  If you are interested in finding out more about this product, this is where I purchased mine http://www.amazon.com/gp/product/B0772RY12N.
Contents of package
(3) 1 gr sachet/packets
Instructions
Free Yogurt app (Android & IOS)
Creating from scratch is kinda my thing and so whenever the opportunity should arise I'm all in.  I've been on a fermenting kick in the last year or so, experimenting with mostly drinks, I'm ready up for the yogurt challenge!
Each sachet can make approximately 1 quart, which is largely determined by the ingredients used and process selected.  The yogurt starter can be used with alternative milks (soy, coconut, almond etc.) but is unlikely to reculture beyond the first few generations and the texture would not be thick(depends on the milk used).
Why I Choose the famous Lactobacillus Bulgaricus bacterium 
The origin, the original, the beginning, that is where I like to start, especially when it comes to my food.   This yogurt loses its unique taste, physical appearance, and qualities, which may be contributed to the unique climate of the region. We can prepare Bulgarian yogurt abroad by using a dried-freeze yogurt starter culture with live Lactobacillus Bulgaricus that was produced in Bulgaria. In this manner, we can achieve the traditional taste similar to the one Bulgarian grandmothers used to make.
Contains live active bacteria of " Lactobacillus acidophilus"

One sachet is enough to make 1 quart of plain, mild in taste yogurt and re-cultured after

Suitable for vegetarians and SCD diet

A pure bacterial blend of cultures made in laboratory environment away from additives, maltodextrin, gluten and GMO
Since these are live cultures, you'll want to store them in the freezer until you use them to maintain maximum freshness.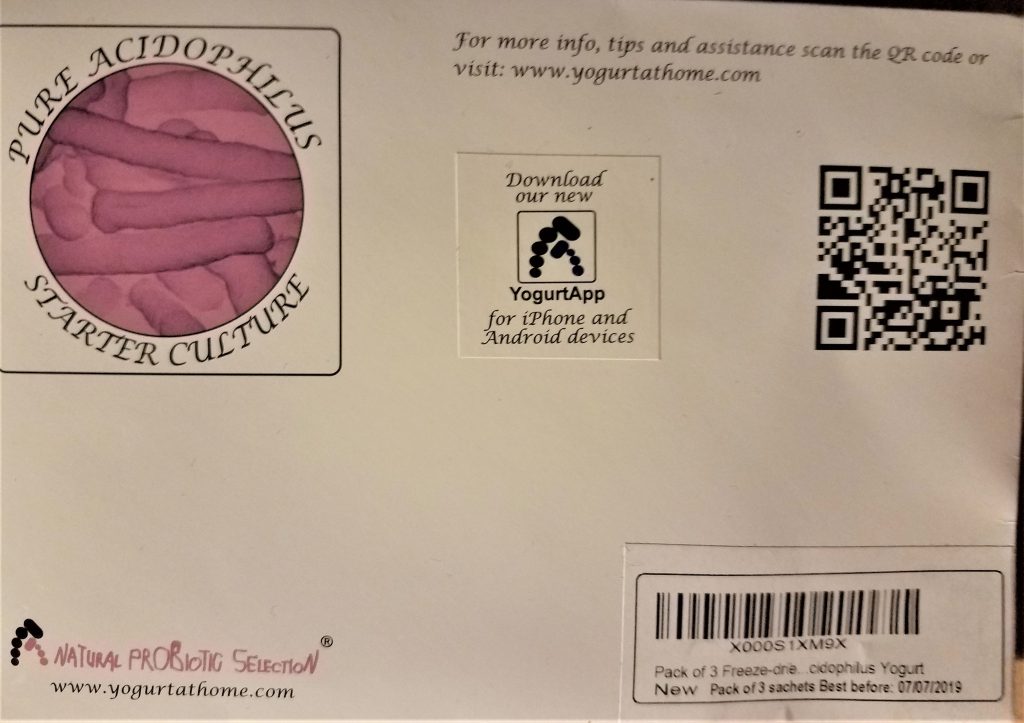 [bctt tweet="Make Yogurt At Home. The origin, the original, the beginning, that is where I like to start, especially when it comes to my food!" username="mycocreations" width="100px"]