Recipe: Organic Moringa Salsa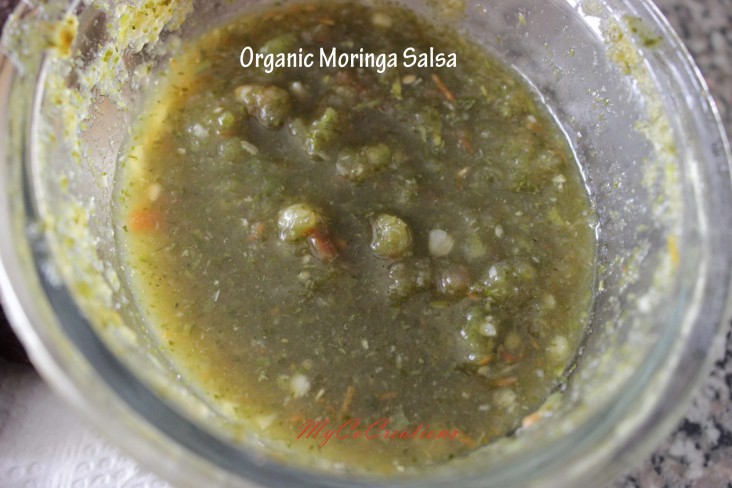 It was late and I was hungry…I mean I had been up working all day and all night and so as long as I eat something healthy, I'll be fine :). This is a convo I had with myself the other night.
So I got up and made a quick salsa with tomato, onions, garlic, lime juice, moringa and some herbs. Â Recipe below.
Also, I took a couple of flour tortilla's cut them into triangles and popped them in the toaster oven until they were a little browned and crisp.
Fresh chips and Moringa salsa, hit the spot and was chock full of vitamins. I eat when my body tells me to, the clock or the time has no relevance, I just do my best to make sure it is healthy, even when it's a snack.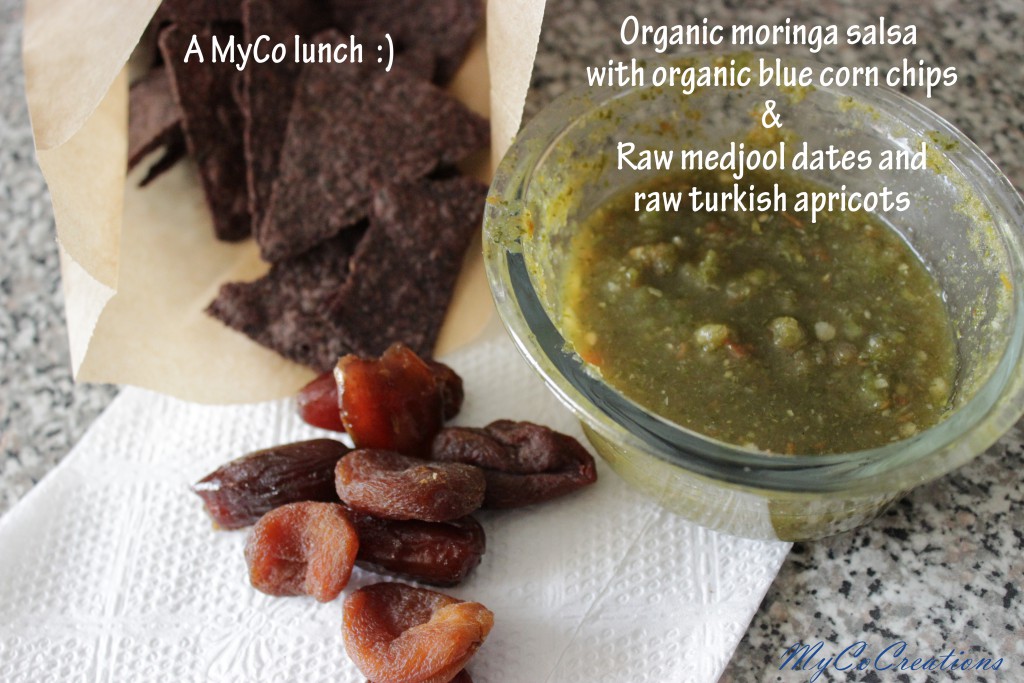 RECIPE
1Â whole organic Roma tomato (add more if you want a more red color and more tomato flavor)
1/2 of 1 med organic Spanish onion (or any other onion you like)
4 cloves or organic garlic
3-4 squirts of organic lime juice (to your taste)
1/4 tsp of himalayan sea salt
1-2 tbs dried powdered moringa or handful of fresh washed leaves 
2 tsp of organic dried cilantro

1 tsp of organic dried oregano
1 shake of dried cayenne pepper
I added everything to my blender and pulsed it for about 30 seconds* (less if you want a chunky salsa, more if you want a smooth picante style sauce).
Taste test and modify to fit your taste buds!
ENJOY 🙂 I know I did

*This time frame is based on my Blendtec blender, other blenders may vary